TRAINING PROGRAMS
Off Leash, Remote Collar Training! What does it mean and what does it do? It means that at BE FREE Dog Training, our training programs utilize collars that are programed to provide a slight tap when the remote button is pressed. In no way is the dog harmed by this. In fact, it feels more like a tickle on the back of the neck.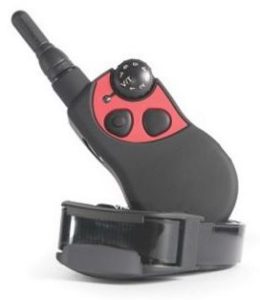 WHY DO WE USE THIS METHOD?
We use the remote collar because we believe in attention-based training. Your dog is trained to know that when they feel the tap on their collar, to give you their attention and follow your command. Once the dog learns the tapping is the equivalent of your voice they will look to for guidance/command. Successful training must include the dog paying attention to you. The remote collar gives you the ability to get your dog's attention even when they can't see or hear you.